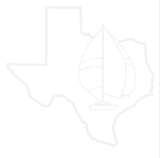 Here at Bayside Home Health we are always accepting applications for Registered Nurses, Licensed Vocational Nurses, and Home Health Aides in the Corpus Christi and Alice Texas areas.  For any questions you may have, please see our contact information below.

We are located in the Country Village Shopping Center at

5842 South Staples

Corpus Christi, Tx 78413

Phone: 361-980-9797

Toll Free: 1-800-303-8838

Fax: 361-980-8253

We are also located at

1315 E. Main St.

Alice, Tx 78332

Phone: 361-664-9797

Fax: 361-664-4113

Office Hours:

Monday-Friday 8:00a.m. to 5:00p.m.